Greek Lemon Potatoes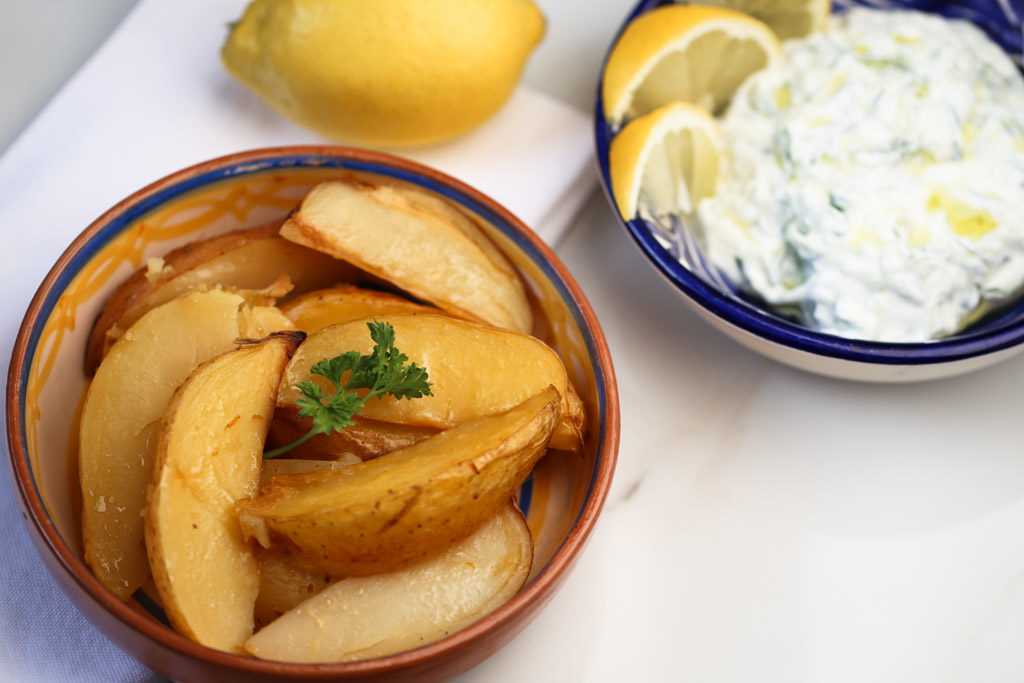 2 lbs (1kg) mixed potatoes (approx 5-6 medium)
4 cups of vegetable stock
¼ cup of olive oil
3 whole garlic cloves
Juice and zest of 1 lemon
¼ tsp Sea Salt and ½ tsp Black Pepper
Pre-heat your oven to 400°F/200°C
In a small stockpot, bring stock to a boil
Cut potatoes into ⅛ wedges and place into a large casserole dish.
Over the potatoes, pour the olive oil, garlic cloves, lemon juice, and lemon zest.
Add the stock until it covers ¾ of the the potatoes, and sprinkle lightly with salt and pepper
Bake in the oven for 2 hours until tender, turning the potatoes occasionally. Some stock will remain.
Serve with Tzatziki and other Greek essentials for a delicious meal.