Whole Wheat Thin Crust Pizza Dough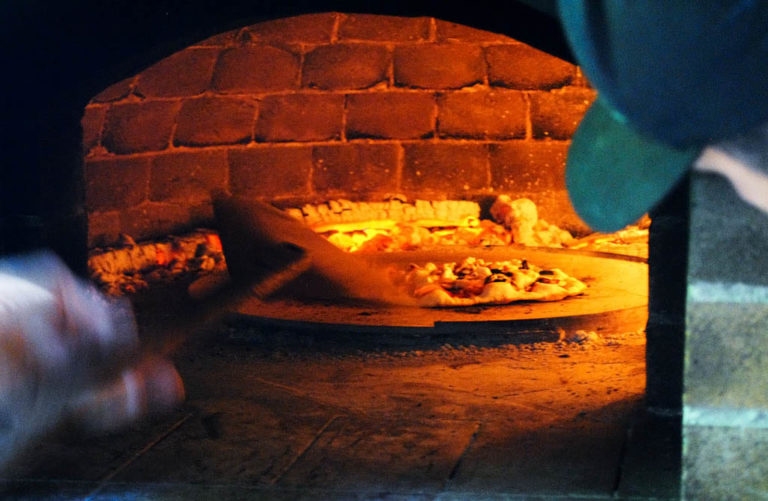 1⅓ cup warm water (if it feels too hot for your hand - it's too hot for the dough)
1 tbs. instant yeast
1 tbsp olive oil
1 tsp. salt
3.5 cups of a 50/50 whole wheat flour and all purpose flour blend.
Preheat your oven at it's hottest setting along with a pizza stone or clean baking sheet, for about an hour.
Combine the yeast and warm water in a mixer bowl, and let the yeast proof for 5 minutes until it starts to foam
Add the olive oil, salt and 3.5 cups of flour.
Stir on medium low until combined, and knead for 10 minutes until smooth and elastic.
Place dough ball in a clean oiled bowl, covered with a dish towel and let it rise somewhere warm for an hour until the dough is 1.5 times in size.
On a floured surface, roll out your pizzas, and transfer each one onto a sheet of baking paper.
Load on your favorite toppings and quickly but steadily, transfer the pizza onto the hot stone or baking sheet. Keep the oven door closed as much as possible to keep the temperature high.
Each pizza should take 5-7 minutes, until the bottom looks golden and crisp, and the cheese is melting and bubbling.
Makes three 12" thin crust pizzas.
Recipe by
Sails & Spices
at http://www.sailsandspices.com/thin-crust-pizza-dough-recipe/