Overnight Winter Warming Steel-Cut Oats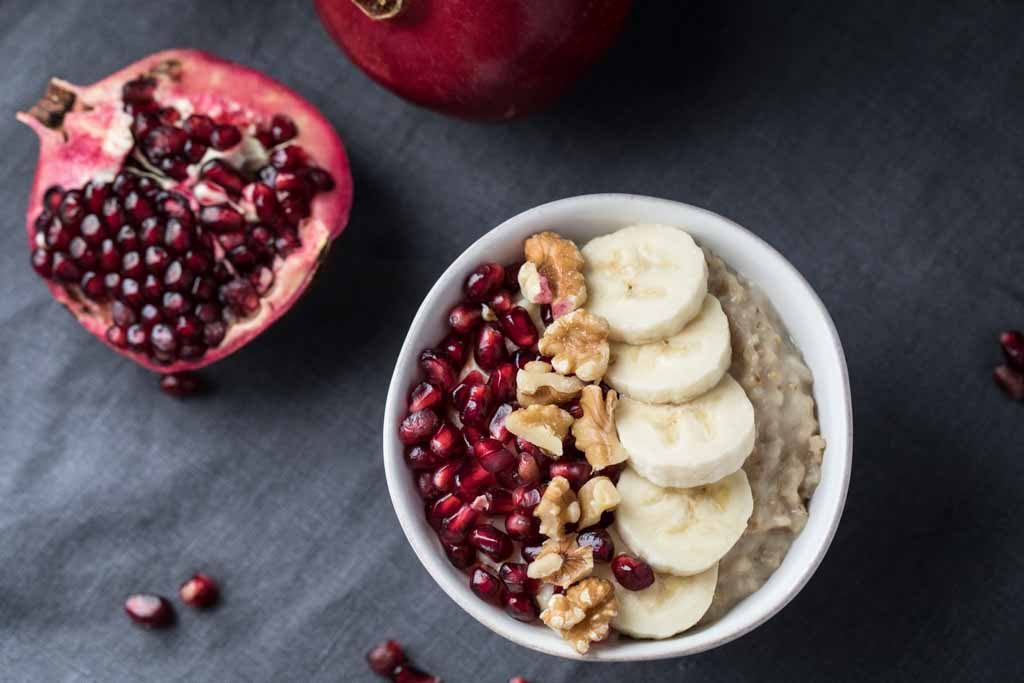 ⅓ cup steel-cut oats
1 cup water
pinch of salt
¼ tsp cinnamon
¼ tsp vanilla
1 tbs superfood seeds such as hemp seeds, chia seeds, or flax seeds (optional)
⅓ cup of almond milk
1 sliced banana
¼ cup chopped walnuts
¼ cup of pomegranate arils
1 tablespoon of local spring harvested honey (try maple syrup for a vegan option)
Starting the night before, combine steel-cut oats, water, salt, cinnamon, vanilla, and superfood seeds in a small pot.
Bring the water and oats to a boil for 1 minute.
Remove from the heat, allowing to cool for 5-10 minutes.
Cover with a lid and store oats overnight in the fridge.
In the morning give the oats a stir, add the almond milk, and reheat on the stove or in the microwave.
Top with sliced bananas, pomegranate seeds, and chopped walnuts. Drizzle with honey and enjoy.
You can increase the recipe to make enough for the whole week as it reheats well and keeps in the fridge for up to 5 days.
Recipe by
Sails & Spices
at http://www.sailsandspices.com/overnight-steel-cut-oats/