Mexican Street Corn Dip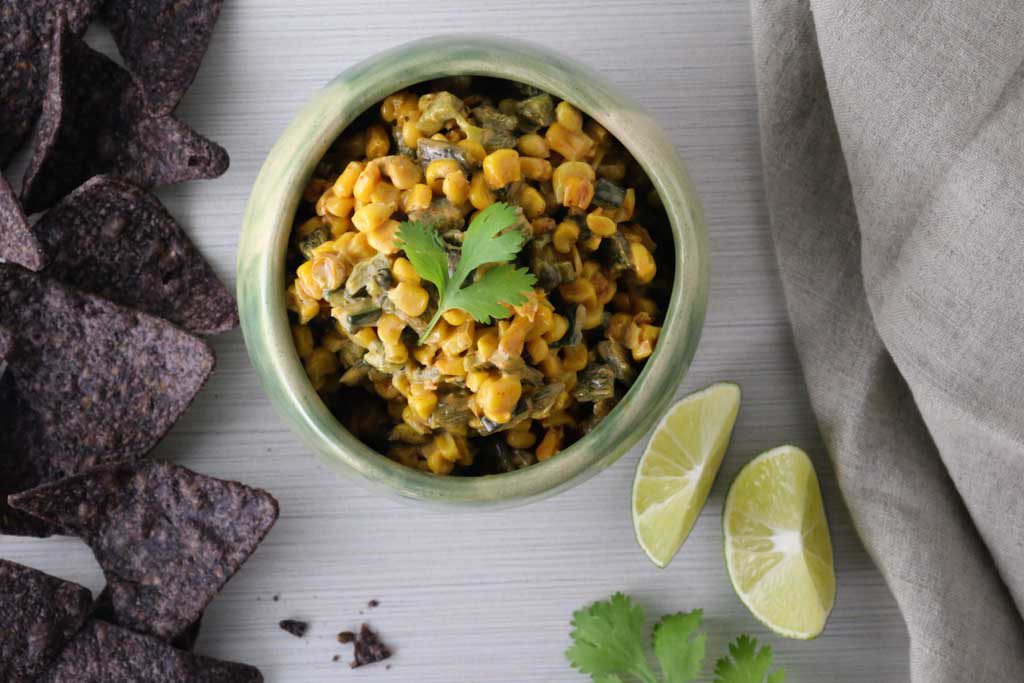 1 can of organic corn
2 poblano peppers
3 tbsp mayo (I always recommend Just Mayo, which happens to be vegan and has a great flavor balance)
¼ - ½ tsp smoked paprika
Pinch of cayenne pepper
Wedge of lime
Pinch of salt
Turn your oven onto a high broil.
Place the peppers under the grill, watching closely, and turning every 5 minutes until the skins are blistered and charred.
Remove the peppers, place them in a bowl, and seal tightly with plastic wrap to steam them.
Once cool, remove the peppers, discard the seeds and the stem, and peel off the waxy skin.
Slice the peppers into strips and then dice finely.
Meanwhile, drain the corn and place on a baking tray.
Broil for 10 minutes or so, stirring occasionally until it starts to char and pop.
Combine the corn and poblano peppers in a bowl, and mix with mayo, paprika, cayenne pepper, lime and salt.
Taste and adjust seasoning to your preference.
Serve and enjoy with corn chips!