Mexican Spicy Vegan Ceviche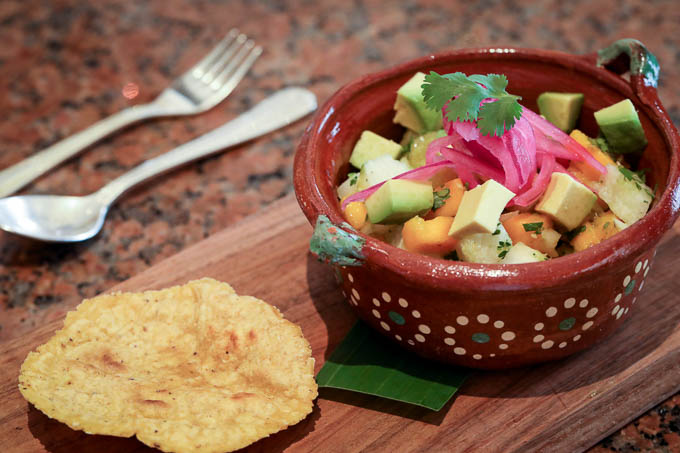 Recipe type:
Light Meal or Salad
1 cup cucumber, diced
1 cup lime juice (8-10 limes)
1 piece serrano chile, chopped very fine*
3 tbsp Cilantro, chopped
¼ cup onion, chopped
Kosher salt and black pepper to taste
½ cup Jicama, diced
½ cup cucumber, diced
½ cup avocado, diced
½ cup mango diced
½ cup cherry tomatoes, split in half
1 orange, segmented and split in half
Tortilla chips
Cilantro
Pickled onions
Blend all listed 'sauce' ingredients together to make the aquachile.
Pour the sauce over the vegetables and fruit and allow to chill for at least 10 minutes to infuse the flavor.
Serve with the freshest tortilla chips and pickled onion.
*it is advised to wear gloves when chopping chili and wash hands well afterwards.
Recipe by
Sails & Spices
at http://www.sailsandspices.com/mexican-spicy-vegan-ceviche/